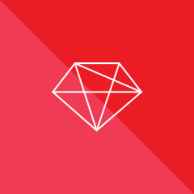 Liquimant® Spezial

Liquimant® P-2000

Liquimant® Color

Liquimant® M

DIP-Fluid-Plus®
Liquimant® - FS plus
Polimant® - P
Polimant® - M
Polimant® - COLOR
Polimant® - GEL
Makroflex

Silkoflex

Uniflex

Nanomant

Mikroflex

Mikromant®

Präpamant - Spezial
Lubricant Blue

Lubricant Green

Fine polishing suspension FS1

Fine polishing suspension FS3


DIAMANT POLISHING AGENTS >>
DIAMOND COATED WIRE >>
SPECIAL PRODUCTS >>
HOME
PRODUCTS
SPECIAL PRODUCTS
CONTACT
DISCLAIMER
© by SOMMER Diamant Abrasive GmbH | All rights reserved.
Kellereigasse 17 | D-97776 Eußenheim | Fon: +49 (0)9353 - 90 99 652 | Fax: +49 (0)9353 - 90 99 653 | mail(at)sommer-da.com
You need a special product in a special grain size? Just contact us - we will find a solution!

DIAMOND POLISHING AGENTS - DIP-Polishing cloths
Available on metal carrier plate in diameters 200, 250, 300 mm. Grain sizes 1, 3, 6μ
DIP® is a diamond impregnated polishing cloth.
By the addition of Lubricant, the cloth is activated.
Due to the uniform grain distribution of the diamond grains a high removal rate is achieved.
This polishing cloth is particularly well suited for hard materials such as Steel, ceramics and carbide. It is long-lasting and characterized by short polishing times.
The DIP®-Polishing cloth can be cleaned from abrasion with a hard brush under running water. The diamond grains firmly adhere to the cloth fibers and are therefore not washed out. It is also possible to re-impregnate the DIP® cloth by adding DIP-Fluid-Plus®.
Diamond concentrate - DIP-Fluid-Plus®
If DIP® does not provide sufficient removal after prolonged use, it can be re-impregnated with DIP-Fluid-Plus®.
To do so, the cloth firstly must be cleaned. Afterwards, some DIP-Fluid-Plus® is dripped onto the cloth while on a running carrier-disc. Only a few drops of this diamond concentrate are sufficient to support the impreg-

Advantages of DIP with DIP-Fluid-Plus®:
DIP® reduces polishing times

DIP® can be used for all materials

DIP® is easy to clean with water and a brush

DIP® is long-lasting
nated diamond grains in their cutting action. Of course, this extremely concentrated DIP-Fluid-Plus® can also be used like a "normal" diamond suspension.