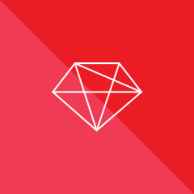 Liquimant® Spezial

Liquimant® P-2000

Liquimant® Color

Liquimant® M

DIP-Fluid-Plus®
Liquimant® - FS plus
Polimant® - P
Polimant® - M
Polimant® - COLOR
Polimant® - GEL
Makroflex

Silkoflex

Uniflex

Nanomant

Mikroflex

Mikromant®

Präpamant - Spezial
Lubricant Blue

Lubricant Green

Fine polishing suspension FS1

Fine polishing suspension FS3


DIAMANT POLISHING AGENTS >>
DIAMOND COATED WIRE >>
SPECIAL PRODUCTS >>
HOME
PRODUCTS
SPECIAL PRODUCTS
CONTACT
DISCLAIMER
You need a special product in a special grain size? Just contact us - we will find a solution!
© by SOMMER Diamant Abrasive GmbH | All rights reserved.
Kellereigasse 17 | D-97776 Eußenheim | Fon: +49 (0)9353 - 90 99 652 | Fax: +49 (0)9353 - 90 99 653 | mail(at)sommer-da.com

DIAMOND POLISHING AGENTS - FINAL POLISHING / LUBRICANT
Lubricant BLUE and Lubricant GREEN
Our water based BLUE and GREEN lubricants are used to lubricate and for cooling on polishing discs when working with diamond polish.
The BLUE lubricant has a relatively low viscosity and is therefore suited to heavier abrasive performance.

The more viscous GREEN lubricant on the other hand, with its better lubricating quality, is recommended for softer, ductile materials.
Available in canisters in units of 1000, 5000, 10000 ml
Fine polishing suspensions FS1 and FS3
For fine and final polishing of samples we recommend our SiO2 polishing suspensions FS1 and FS3 (0,05μ). The difference between the two polishing suspensions lies in the respective pH ranges. The fine polishing suspension FS1 is located in the neutral pH range, while the FS3 suspension is in the alkaline pH range.

Both suspensions are very stable and permanently agglomerate-free in the container.
As an alternative to these suspensions, we recommend our diamond suspension Liquimant®-FS plus (grain size 0.15μ) for hard or very sensitive polished samples. This water-based suspension is especially suitable for SEM or EDX analyzes.
Available in canisters in units of 1000, 5000, 10000 ml