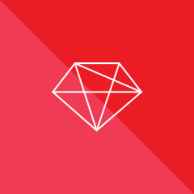 Liquimant® Spezial

Liquimant® P-2000

Liquimant® Color

Liquimant® M

DIP-Fluid-Plus®
Liquimant® - FS plus
Polimant® - P
Polimant® - M
Polimant® - COLOR
Polimant® - GEL
Makroflex

Silkoflex

Uniflex

Nanomant

Mikroflex

Mikromant®

Präpamant - Spezial
Lubricant Blue

Lubricant Green

Fine polishing suspension FS1

Fine polishing suspension FS3


DIAMANT POLISHING AGENTS >>
DIAMOND COATED WIRE >>
SPECIAL PRODUCTS >>
HOME
PRODUCTS
SPECIAL PRODUCTS
CONTACT
DISCLAIMER
© by SOMMER Diamant Abrasive GmbH | All rights reserved.
Kellereigasse 17 | D-97776 Eußenheim | Fon: +49 (0)9353 - 90 99 652 | Fax: +49 (0)9353 - 90 99 653 | mail(at)sommer-da.com
You need a special product in a special grain size? Just contact us - we will find a solution!

DENTAL TECHNOLOGY
We supply, solely to retailers on a "private label basis", high-quality, diamond polishing pastes for the dental technology area especially tailored to the industry's requirements.
These pastes are filled into syringes or small containers at the customer's request.
It is possible to add color as well as flavor to the pastes.

OPTICAL LENSES
We recommend Liquimant® - P-2000 Poly S diamond suspension for a final treatment of special lenses and laser mirrors (made from quartz glass for example).
This special diamond suspension is not held in inventory. This product is only manufactured on customer request. Their optimum particle distribution and long-term stability make our special suspensions - even the very finest particle sizes - indispensable to users.
Available particle sizes: on request

TOOL AND MOULD CONSTRUCTION
Our Polimant® diamond pastes, that are both highly concentrated and soluble in water or oil, are ideally suited for treating surfaces in the construction of tools and moulds.
We also offer a carrier substance that combines all the advantages of a paste together with those of a suspension: our special Polimant® - GEL.
This extremely smooth gel is particularly suited to final polishing with smaller particle sizes
(e.g. 1 micron).

HIGH-PRESSURE CUT-OFF VALVES
In this application area, users demand a diamond polishing compound with the highest diamond concentration and tight grain size tolerances.
As a user you will find exactly the right product in our Liquimant® - Spezial diamond concentrate based on oil. Our customers use this product, for example, when dealing with ball valves with guaranteed sealing qualities when up to 800 bar pressure is applied.
This concentrate is only manufactured on customer request!